[Breakfast Information]
Location: Cafe Victoria, 3rd Floor, Station Wing
Japanese/Western style buffet
Time: 7:00-10:00 A.M. (last order, 9:30 A.M.)

[Menu]
Salads (Seasonal fresh vegetables)
Breads (Croissant, Butter roll, Freshly baked bread etc.)
Serials (Cornflakes, Chocolate flakes, Crunchonora)
Western food
Japanese food
Okinawa cuisine
Sweets, Deserts
Soup, Miso soup (Daily soup)
Pancakes, French toasts
Yogurts
Drinks (Various)

*The menu is subject to seasonal changes.

Greetings from the chef
Welcome to Cafe Victoria. We bring you original and authentic Okinawan cuisine. You can also enjoy creative Asian cuisine using vegetables and fruits from local organic farmers, and created by chef Tarek Mejri based on more than 15 years'experience cooking in South America, San Francisco, and Hawaii. We await you with our spirit of Okinawan hospitality.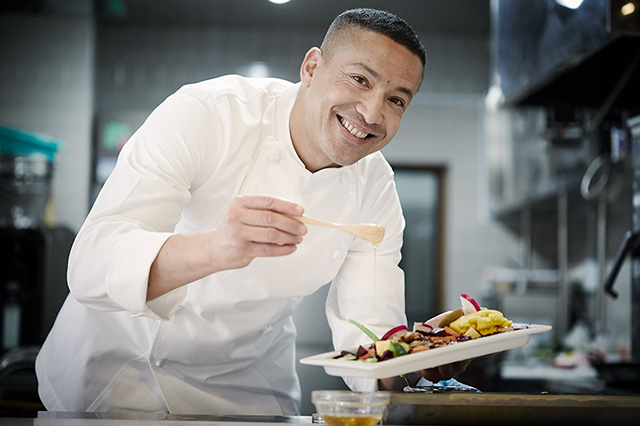 Head Chef: Mr. Tarek Mejri